Important patches available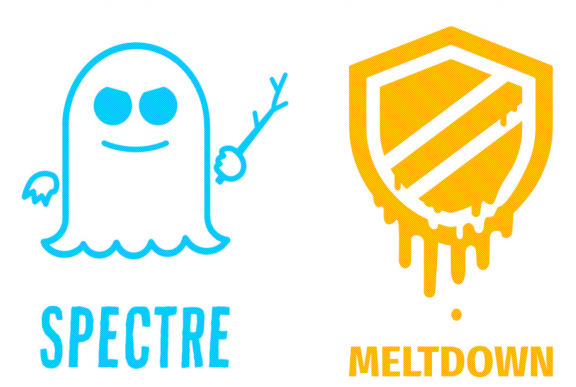 VMware has issued Security Advisories for the recent Meltdown and Spectre bugs to address side-channel analysis due to speculative execution.
I recommend reading a post by Anton Gostev (Veeam), which i reposted yesterday.
It includes patches for VC, ESXi, Workstation and Fusion.
VMware vSphere, Workstation and Fusion updates add Hypervisor-Assisted Guest Remediation for speculative execution issue.
There's also an update to VMSA-2018-0002
Problem description (from advisory):
CPU data cache timing can be abused to efficiently leak information out of mis-speculated CPU execution, leading to (at worst) arbitrary virtual memory read vulnerabilities across local security boundaries in various contexts. (Speculative execution is an automatic and inherent CPU performance optimization used in all modern processors.) ESXi, Workstation and Fusion are vulnerable to Bounds Check Bypass and Branch Target Injection issues resulting from this vulnerability.

Result of exploitation may allow for information disclosure from one Virtual Machine to another Virtual Machine that is running on the same host. The remediation listed in the table below is for the known variants of the Bounds Check Bypass and Branch Target Injection issues.

The Common Vulnerabilities and Exposures project (cve.mitre.org) has assigned the identifiers CVE-2017-5753 (Bounds Check bypass) and CVE-2017-5715 (Branch Target Injection) to these issues.
Using VUM
Depending on your download schedule you might trigger Update Manager first to find the latest patches. After scanning the cluster for compliance it will show the two new patches.

Manual Download
VMSA-2018-0002.1
VMware ESXi 6.5
Downloads:
https://my.vmware.com/group/vmware/patch
Documentation:
http://kb.vmware.com/kb/2151099
VMware ESXi 6.0
Downloads:
https://my.vmware.com/group/vmware/patch
Documentation:
http://kb.vmware.com/kb/2151132
VMware ESXi 5.5
Downloads:
https://my.vmware.com/group/vmware/patch
Documentation:
http://kb.vmware.com/kb/52127
VMware Workstation Pro, Player 12.5.8
Downloads and Documentation:
https://www.vmware.com/go/downloadworkstation
https://www.vmware.com/support/pubs/ws_pubs.html
VMware Fusion Pro / Fusion 8.5.9
Downloads and Documentation:
https://www.vmware.com/go/downloadfusion
https://www.vmware.com/support/pubs/fusion_pubs.html
VMSA-2018-0004
vCenter Server 6.5 U1e
Downloads and Documentation:
https://my.vmware.com/web/vmware/details?productId=614&rPId=20950&downloadGroup=VC65U1E
vCenter Server 6.0 U3d
Downloads and Documentation:
https://my.vmware.com/web/vmware/details?downloadGroup=VC60U3D&productId=491&rPId=20946
vCenter Server 5.5 U3g
Downloads and Documentation:
https://my.vmware.com/web/vmware/details?downloadGroup=VC55U3G&productId=353&rPId=20876
VMware ESXi 6.5
Downloads:
https://my.vmware.com/group/vmware/patch
Documentation:
http://kb.vmware.com/kb/52198
http://kb.vmware.com/kb/52199
VMware ESXi 6.0
Downloads:
https://my.vmware.com/group/vmware/patch
Documentation:
http://kb.vmware.com/kb/52205
http://kb.vmware.com/kb/52206
VMware ESXi 5.5
Downloads:
https://my.vmware.com/group/vmware/patch
Documentation:
http://kb.vmware.com/kb/52127
VMware Workstation Pro, Player 14.1.1
Downloads and Documentation:
https://www.vmware.com/go/downloadworkstation
https://www.vmware.com/go/downloadplayer
https://www.vmware.com/support/pubs/ws_pubs.html
VMware Fusion Pro / Fusion 8.5.10, 10.1.1
Downloads and Documentation:
https://www.vmware.com/go/downloadfusion
https://www.vmware.com/support/pubs/fusion_pubs.html
Links