The date of Veeam ON Virtual 2019 is getting closer. On November 20th this online conference will happen right on your desktop. Leading market experts and Veeam technical professionals will present latest trends and innovations.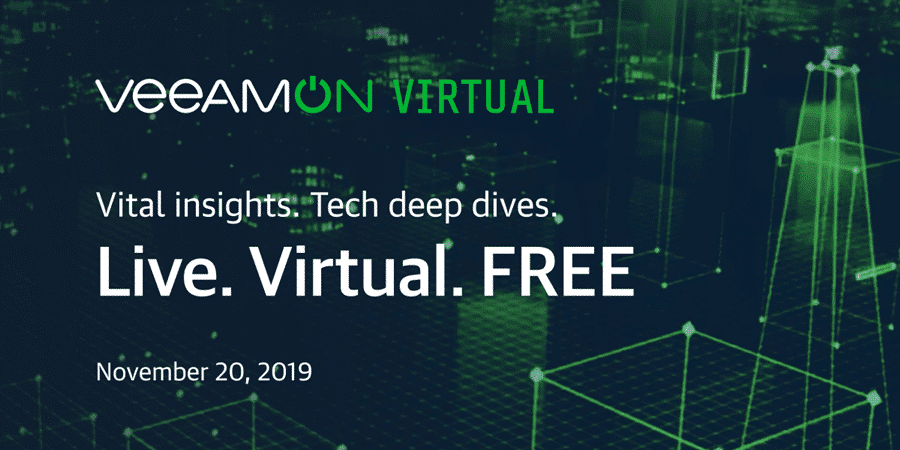 Save your seat today and register for the event. You can find details on the registration page or on my recent blogpost about VeeamON Virtual.
Follow hashtag #VeeamONVirtual on Twitter to get latest news.