On October 20th 2020 VMware released NSX-T version 3.1 (release notes).
Upgrade from version 3.0
I'll outline the process of upgrading from version 3.0.x to version 3.1. In the example shown, a base version 3.0.2 is upgraded, but the process is the same for all versions from 3.0.
Requirements
We'll need an upgrade bundle (MUB) from VMware download site (login required).
Upgrade
First we need to login to NSX-T Manager. Go to section Lifecycle Management and select Upgrade. You'll see your current version on the right. Start the process with Upgrade NSX.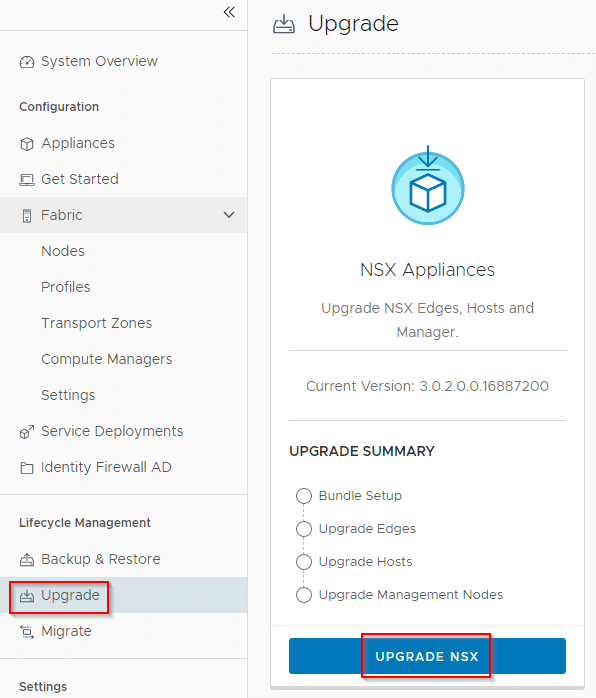 Continue reading

"NSX-T Update Procedure"