Veeam Backup & Replication v11 is about to be launched on February 24th. Partners and service providers already have access to the RTM build.
One of my favourite features of version 11 are immutable backup files. You can read about it in my recent post "Hardening your Veeam Backup strategy with immutable repositories on Linux XFS".
Some of you might already use Linux repository servers based on XFS with fast clone. Once you upgrade to Veeam Backup & Replication version 11 you may wish to activate immutable backups. I will explain in this blog post how you can use this new feature on existing XFS repository servers.
Activate immutability
To activate the immutability feature edit your existing backup repository servers and go to step "repository" (picture below). Starting with version 11 there's a checkbox "make recent backups immutable for [x] days" where 7 is the minimum value to enter. Once you activate the checkbox you will most likely see a message "Unable to set the immutability option: cannot find the transport service on server <your repo server>. Configure the server anyway?". Click on [Yes].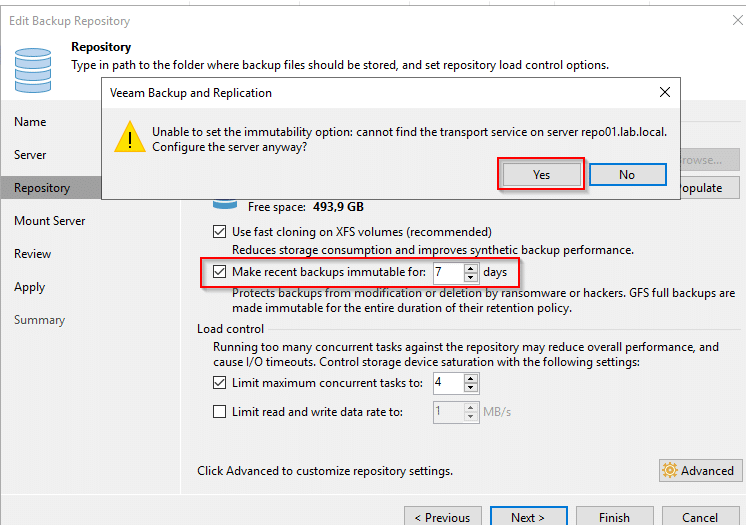 To make use of the immutability flag you'll have to reconfigure the transport service on the Linux server.
Continue reading

"Activate Immutability flag on existing Veeam XFS Repositories"