Optimization, troubleshooting and monitoring of virtual infrastructures is like a scientific subject in itself and one of my IT-passions. Together with my buddy Dr. Jens Söldner I have published two articles in german IT-Administrator magazine (German Language), which cover the subjects above.
First article covers strategies for vSphere troubleshooting, best practises and useful tools like VeeamOne, RVTools, vRealize Log Insight or Runecast-Analyzer.
Second article covers vSphere management, administration, automatization and deployment.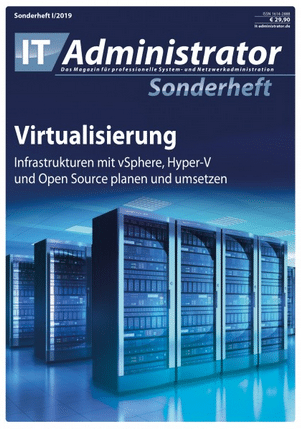 This special edition is available well-assorted magazine stores or can be obtained directly from the publisher's website.