Bloggers love stickers. It becomes obvious if you take a look at their sticker plastered notebooks.
I don't know where this tradition comes from. Maybe to cover up boring vendor logos.
Whatever. If you attend VMworld, the best spot to complete your personal sticker collection is the blogging area at VMTN. Within 4 days a pile of stickers, pins and other collectibles will grow in the center of the desk.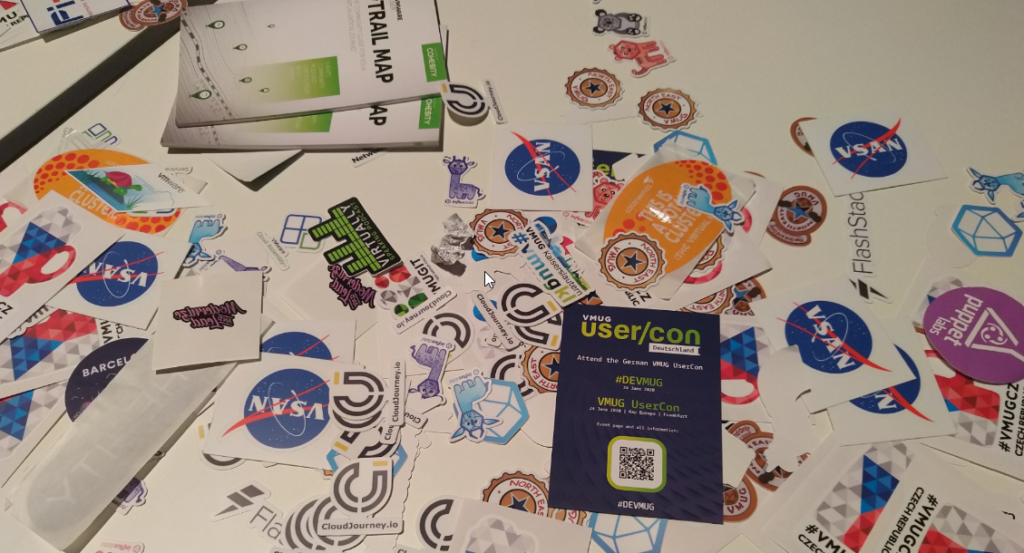 This year Kubernetes and Tanzu stickers were most popular, but also VMUG stickers from all over the world. The sticker pile works a bit like a geo cache. You take something out and you put something in (if you have). It's also a good source for VMUG leaders to supply their local meetings with new stickers.