What's new
Slightly recovering from jetlag, I can now summarize the cornerstones of VeeamON 2018 which took place in Chicago from May 14th until May 16th.

I don't want to go too much into details of new products. In fact there have been only a few announcements.
Veeam Backup Version 10 is not yet in sight
Version 9.5 U4 will come soon
Continuous Data Protection CDP will be delayed
Everything is hyper

Instead I'd like to have a look at the conference in general and outline differences to VeeamON 2017.
Direct comparison of VeeamON 2017 and VeeamON 2018
A couple of things have changed since VeeamON 2017 – for the good and for the bad.
What I liked
Let's start with the improvements:
The venture this year had a lot of positive aspects. It was easier to access breakout sessions and to change rooms. There have been no bottlenecks like back in 2017 where a single escalator had to be passed to change from the Expo to breakout sessions. This year there's been a lot of space in front of the halls and the most popular sessions were held in halls big enough to accommodate all visitors.
Close to the Expo there have been plenty of seating possibilities. Comfortable couches with little desks to rest. Something that lacked 2017.
At the entrance of the Expo there was a coffee bar where a team of baristas worked hard to deliver excellent coffee, espresso or cappuccino (Italian style). One of my favorite spots to recharge for the next breakout session. Suggestion for 2019: clustering espresso machines to gain higher throughput an lower latency. 😉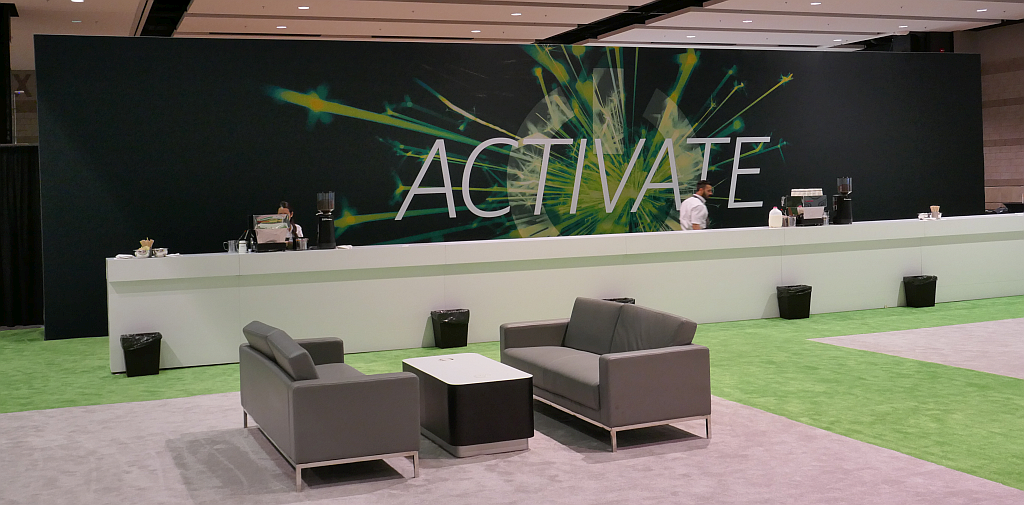 Conferences are a great opportunity to meet with partners, users and product managers from around the world. Here you can meet old friends and find new ones.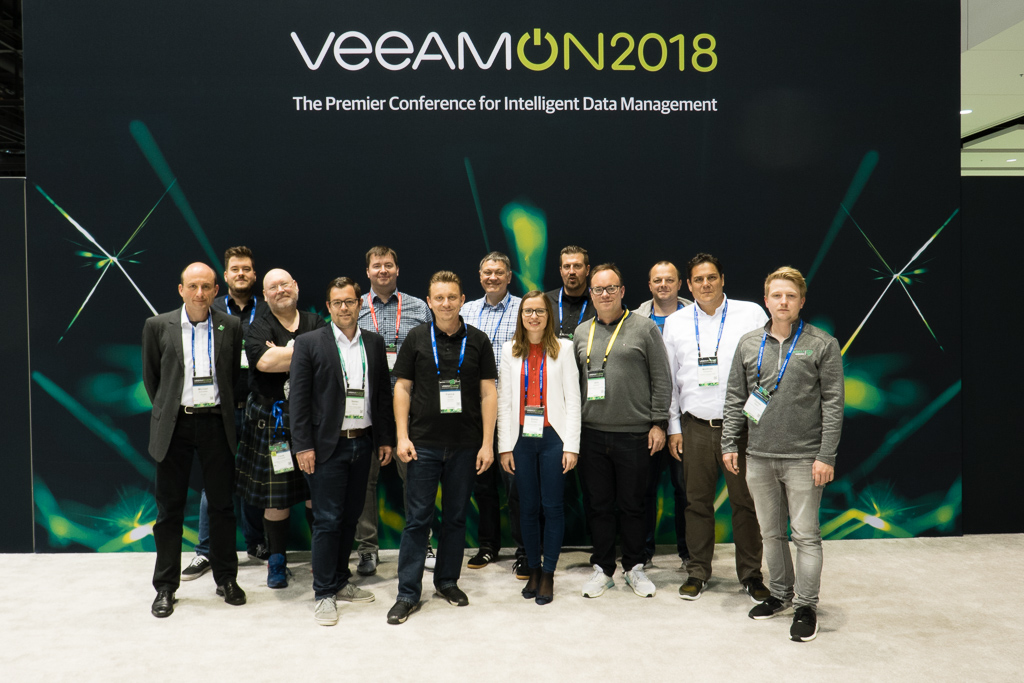 What I've missed
Blogging area
This year there's been no dedicated blogging area where you could take your time and write about what you've just heard. There's been a simple desk with power sockets called recharging area. Quite a noisy place.
Food and drinks
Food and drink supply in between sessions was sometimes scarce, or only available on one level. Looking back, that was much better organized in 2017.
Video recording of all sessions
With more than 70 breakout sessions it's clear that you cannot visit them all. So I made a selection and attended what seemed most interesting to me. Unfortunately most sessions were not recorded, so there's no way to watch them later.
Disposable dishes
Sadly that's nothing new. The way plasticware was wasted, really hurts. Think about reusable dishes, cutlery and cups. I know, I'm outing myself as an European, but is it really too hard to set up a professional dishwasher unit? I wish the green signature of Veeam would be a comitment too.
Veeam Party
Using a sports arena for a party is basically a good idea. But then you need to have enough guests to fill the room. Compared to last year where the atmosphere was just awesome and one didn't want to leave, this year the party didn't really catch fire (IMHO). The place was just too big.
Conclusion
Although there is room for some improvement, I'm happy that I took the decision to attend VeeamON 2018.  It's quite likely that I'm going to visit VeeamON 2019.