Like in recent years, Veeam will kick off its VeeamON Virtual 2019 conference. It'll take place on November 20th 2019 right on your desktop. Registration is free.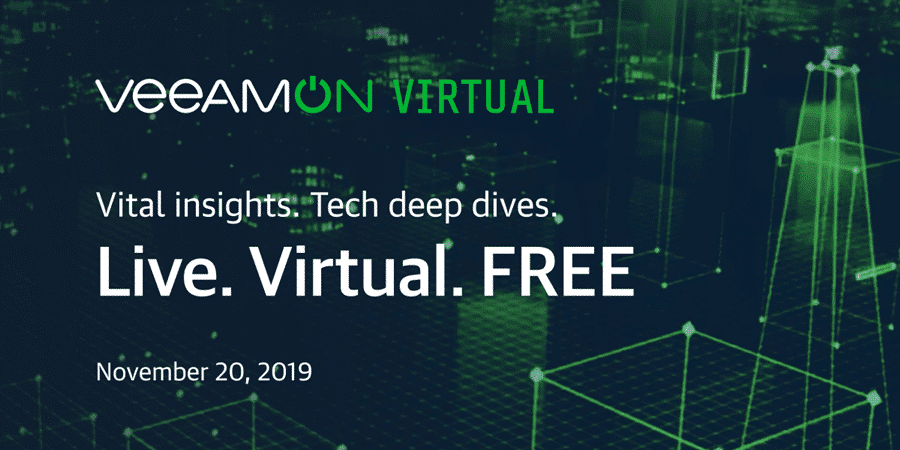 Agenda
Expect presentations by more than 20 speakers from the tracks Vision & Strategy, Implementation Best Practises, Cloud-Powered and Architecture & Design. More than 1000 Minutes of content that 5000+ visitors from all over the world can stream for 24 hours.
Ratmir Timashev (Co-Founder and Executive Vice President) and Dave Russell (Vice President, Enterprise Strategy) will open with their keynote with Veeam Predictions 2020.
Personally I'm very excited about technical sessions by Veeam's leading technologists. They will give an outlook to the long exprected Veeam Version 10 and many more topics from the Veeam ecosphere.
Like last year and the year before ElasticSky.de will be official media partner of VeeamON Virtual and I will join the expert panel to answer questions about Veeam in the chat room.