Virtual Online-Conference on Dec. 5th 2018
2018 VeeamON took place in Chicago. Not everybody had the time or funding to go there. But there's good news. Like in the years before there'll be a virtual conference that makes it easy to attend. Join VeeamON Virtual 2018 from your desk, couch or garden hammock.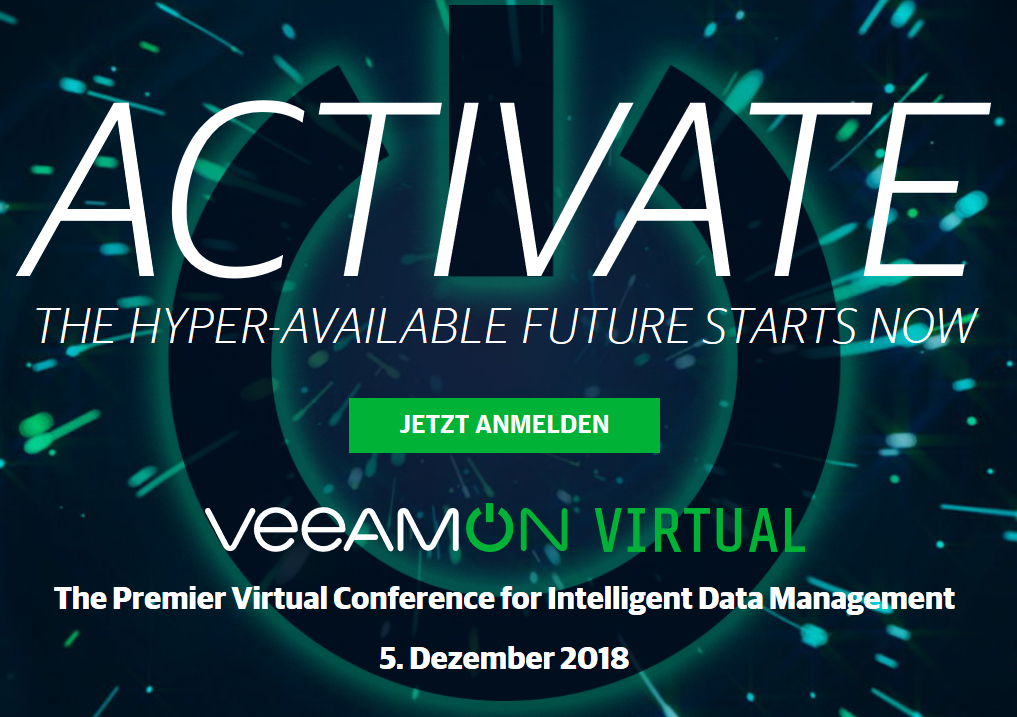 It's been a pleasure being media partner for the event last year. And so I will join this year's event too. Stay tuned!
Registration
Grab your virtual seat and save the date on December 5th 2018. Registration is free but priceless.