The Swiss Army knife of network troubleshooting
Have you ever been in a situation where you had to follow a network cable through a mesh (or should I say mess?) of hundreds of other cables, just to find out which switchport it is connected to? If your answer is no, please tell me your secret! 🙂
Cool tool
Last week I got a packet with a handy new tool inside. It's called Pockethernet. Once started as a crowdfunding project, it is now a mature, full featured network analyzer that easily fits into one hand or the pocket of your shirt.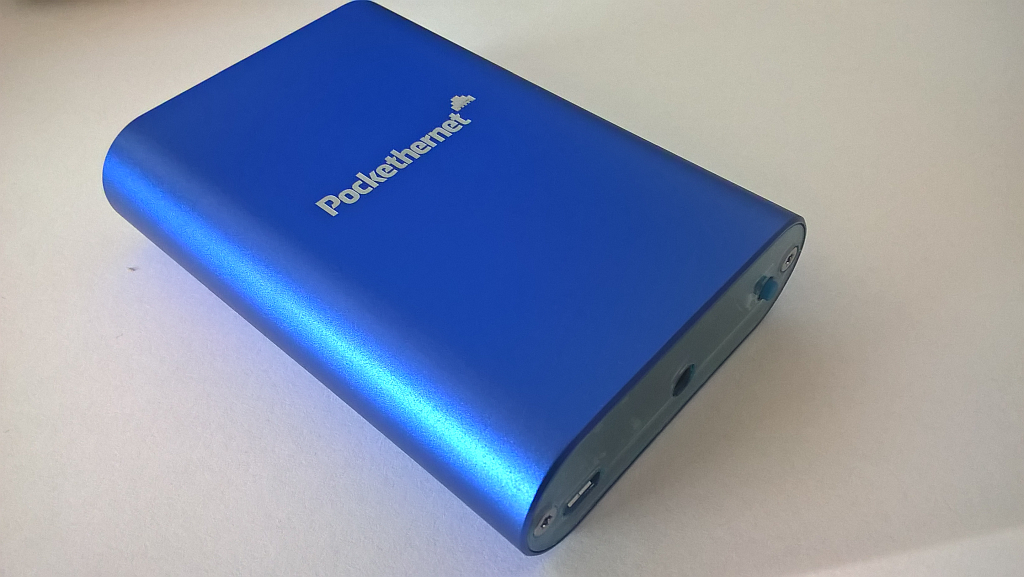 Network analyzers are nothing new but usually bulky and expensive with prices starting at 1.000 Euros. But this one is very compact and it's available at a reasonable price (199 € in July 2017. See vendors shop for latest price information).
The metal case makes a durable impression. For easy management you can link it via Bluetooth with your smartphone (iOS or Android), select measurement und see results.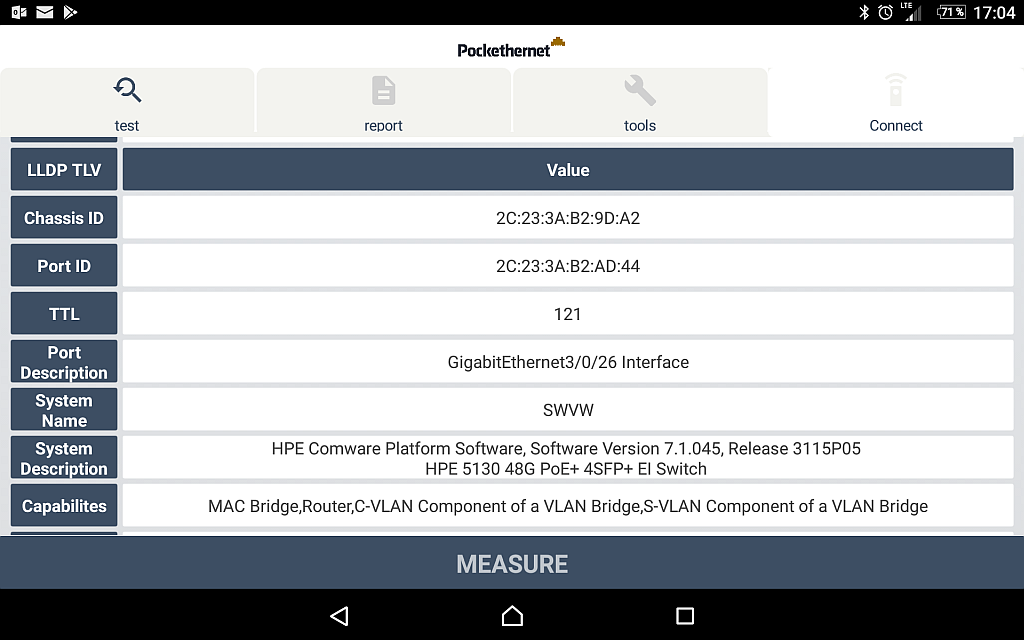 Features
Now coming back to the question above.  How can you find out details about switch, port, connection type etc. of a cable? Maybe it is going behind the rack or through a wall which makes it hard to follow by just pulling. With this tool it is very easy to find out where a cable is connected to. Just plug in the Tester and run the measuremnt on your smartphone. It will tell you a lot!
Here's just a selectiojn of features it can offer:
Cable tester

Check Ethernet link
Duplex status
CDP / LLDP results
VLAN tags

Link analyzer

check for cable faults
wiremapping
cable length measurement
PoE voltage

IP analyzer

Ping
DHCP
DNS
HTTP queries

Create PDF report
Just recently it helped me to track down a nasty VLAN misconfiguration on one ESX host in a cluster. A single uplink vmnic didn't have one of its VLANs tagged on the corresponding switchport. Going through the switch configuration can be very time-consuming und error-prone. The little gadget showed me the VLANs at a glance. 🙂
What's in the box
Besides the Pockethernet unit you'll get a carrying pouch, a remote terminator, a USB cable (for charging and firmware update) and a 0,5m patchcable.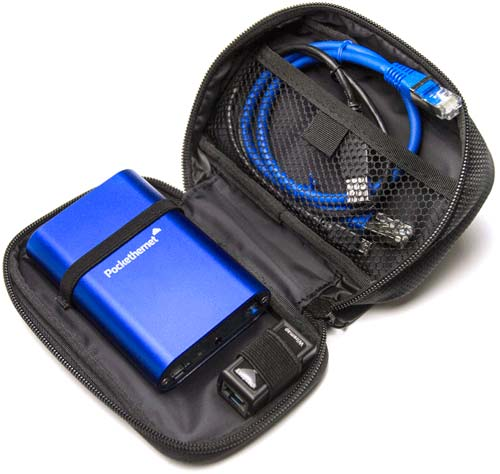 With the included wiremap/loopback adapter you can check your cabling status. Connect Pockethernet with the Loopback adapter to perform BER tests. For Wiremap tests use the other side of the adapter. You can detect broken wires or shortcuts in the cable. It can act as a time-domain reflectometer (TDR) to give you an approximate distance to the fault within the cable with an accuracy of 5% or 2m (whatever is lower).
Connecting to a switch it can poll information via CDP or LLDP. So it will tell you exactly to which switchport the cable is connected to.
Watch this video to get an impression:
I'm very happy to have that tool. Trust me – this is no advertising. I neither sell these items, nor do I get any payments by the vendor. I'm just a gadget geek who whants to share the experience with others. 🙂