Good morning Chicago. Tomorrow VeeamON 2018 will take place here at McCormick Convention Center close to Lake Michigan. Staff has been busy the whole weekend to get everything set for the opening on Monday. I had a short glimpse at the exhibition hall yesterday, where people were laying out carpet and setting up booths and banners. I'm curious how it will look like tomorrow. Stay tuned for updates.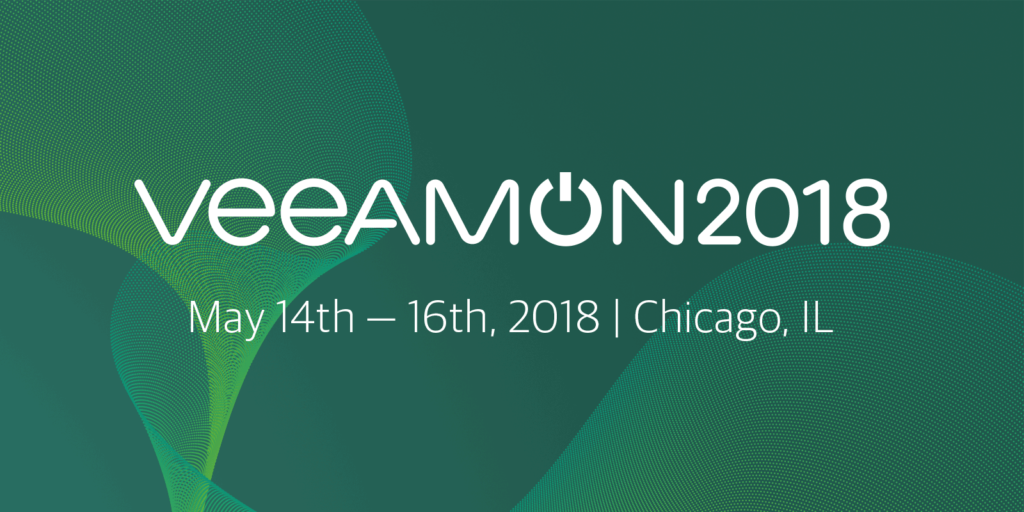 What to expect
There will be news about Veeam Backup & Replication Software releases in 2018. Most interesting questions will be support for vSphere 6.7 and the roadmap to version 10 (announced during VeeamON 2017 in New Orleans). It's ready when it's ready. Personally I prefer stability over new features. So this is not a complaint, just curiosity.
Another interesting point will be Veeam Backup and VMware vSAN 6.7 interaction. I'm positive, that Captain vSAN (aka Duncan Epping) will tell us more in his breakout session.
Sessions
There will be 60+ breakout sessions divided into 7 tracks.
Vision and Strategy
Better together
Cloud powered
Architecture and Design
Implementation best Practises
Operations and Support
Deep Tech
Besides General Session I'm going to attend Architecture & Design Sessions like "18 tips to prevent ransomware attacks for 2018" with Joe Marton and Rick Vanover (both Veeam). Another one that I can't afford to miss is "The (r)evolution of VMware vSAN" by Duncan Epping (VMware). And of course Deep Tech Sessions by Anton Gostev (bring camping gear to be first in the queue). 😉
Unfortunately you can't visit all , because sessions run in parallel so you have to choose. The ones you miss can be watched afterwards in the recordings.
Why to go there
That's a question I get asked frequently. You can read the full answer in my guest article on Veeam Blog "Why to attend VeeamON – seen from a partner's or customer's point of view".
What if you cannot get there?
For those who don't have the time or funding to go to VeeamON 2018 there are a couple of options to get the news.
Read blogs covering the event (like this one), watch the recordings, or visit a domestic VeeamON Forum event that will take place shortly in many countries. I will cover the VeeamON Forum event in Hanau Germany too.