Inplace Update Procedure of a vRealize Log Insight Appliance
VMware vRealize Log Insight is a priceless tool to analyze system logs of a virtual infrastructure. Setup is rather simple and has been covered in a blogpost on this site.
I will show the easy update procedure of an appliane 4.6.0 to version 4.6.1.
Download PAK File
For the update procedure you'll need an upgrade package (PAK) from VMware. You'll find it in the download area of vRealize Log Insight.

Update
To apply the update we need to login into our Log Insight appliance web interface. Choose Administration in the upper right corner.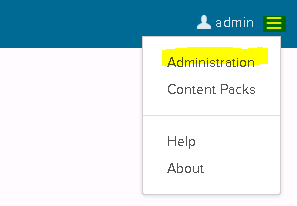 In the navigation bar on the left side we select Management > Cluster > Upgrade Cluster.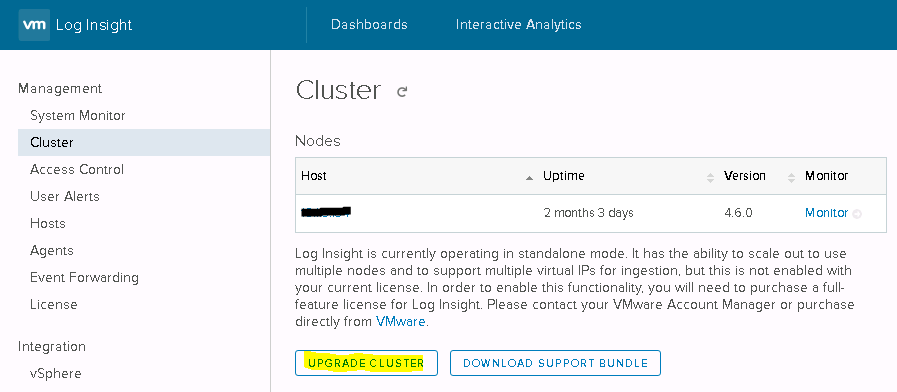 After clicking Upgrade Cluster you need to browse to the PAK file which was downloaded from VMware before.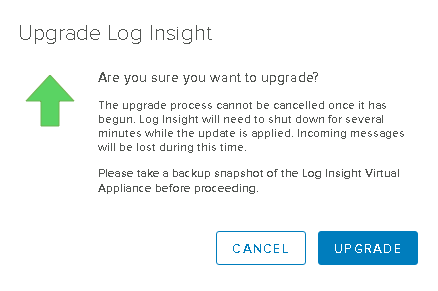 After clicking "Upgrade" the package will be uploaded to the appliance.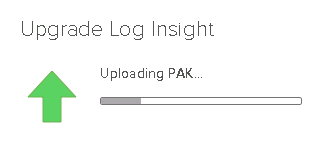 Accept the EULA to start the update. The procedure will take a couple of minutes. Be patient and do not leave the browser page.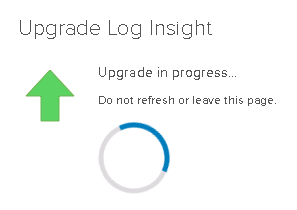 After successfully updating the appliance you'll get a message with the now active version of vRealize Log Insight. There's no need for a reboot.