Proxy Appliance Deployment
The platform appliance is responsible for data storage, preparation and presentation in the frontend. The analysis data itself is collected by 1 to n proxy appliances and passed on to the platform. So we need at least one proxy appliance. This is provided as OVA and connected to the platform with a shared key.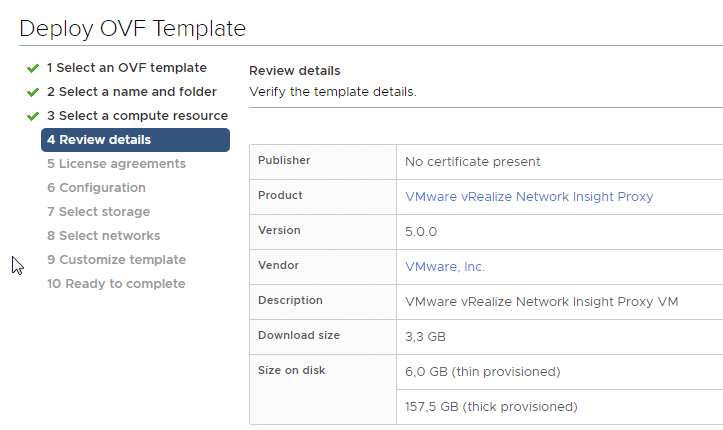 For demo purposes we choose a thin provisioned disk too. The deployment is similar to the VM platform. We need to define IP address, compute resource and datastore.
Here we need to paste the shared secret key that we've generated during platform deployment.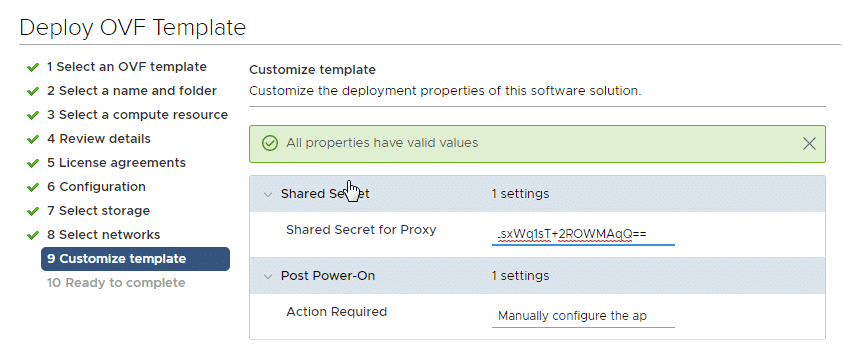 After deployment and power on of the proxy appliance we need to open the VM console window. The default login data is displayed and the command "setup" must be executed on the CLI.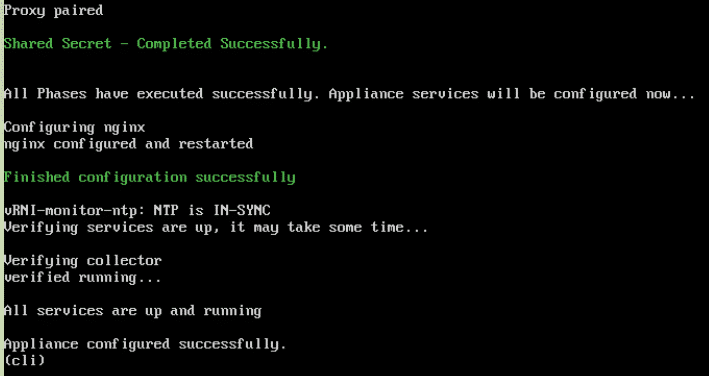 When the proxy (collector) configuration is complete, the status of the platform appliance changes from [Proxy] "not yet detected" to "Proxy detected! Click Finish."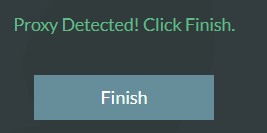 By clicking "Finish" we'll be redirected to the login screen.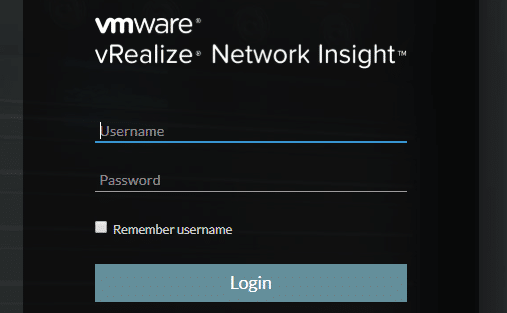 Login as admin@local with password "admin".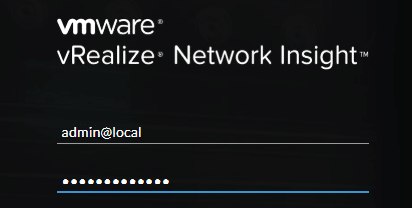 One of the first steps is to connect a data source (vCenter). You can check the credentials by clicking "Validate".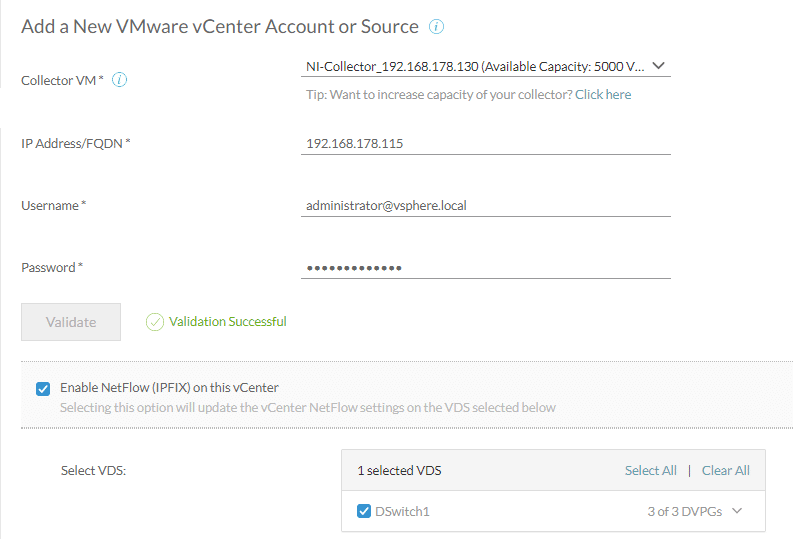 This concludes the basic installation of the vRNI Platform Appliance and the vRNI Proxy Appliance.