On August 12th 2020 VMUG Germany will host another virtual event in its bi-weekly series with Bjoern Brundert who is going to talk about VMware Cloud Native & Open Source Engagements.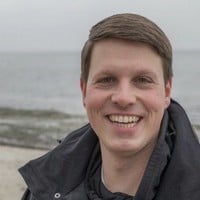 In cooperation with several local German, Swiss and Austrian VMUG chapters we are hosting short and crisp bi-weekly virtual events.
One speaker, one topic, one hour.
Every second Wednesday from 17:00 to 18:00 CEST we're presenting interesting talks about new developments, products and trends around the VMware ecosphere.
Preview to further events in this series
Wednesday, August 27th 2020 at 5 p.m. CEST – Developing modern applications with VMware Tanzu Build Portfolio (German language)
Speaker: Ulrich Hoelscher, Senior Platform Architect Modern Apps BU, VMware