Those of you who couldn't attend  VeeamON 2018 in Chicago can now get an extract of news and announcements at VeeamON Forum in Hanau Germany (and many other places all over the world).
In late April I've already written an article about details of the event. I will be on site as media partner and post news on this blog an on Twitter.
Register now
Registration is free and surely priceless.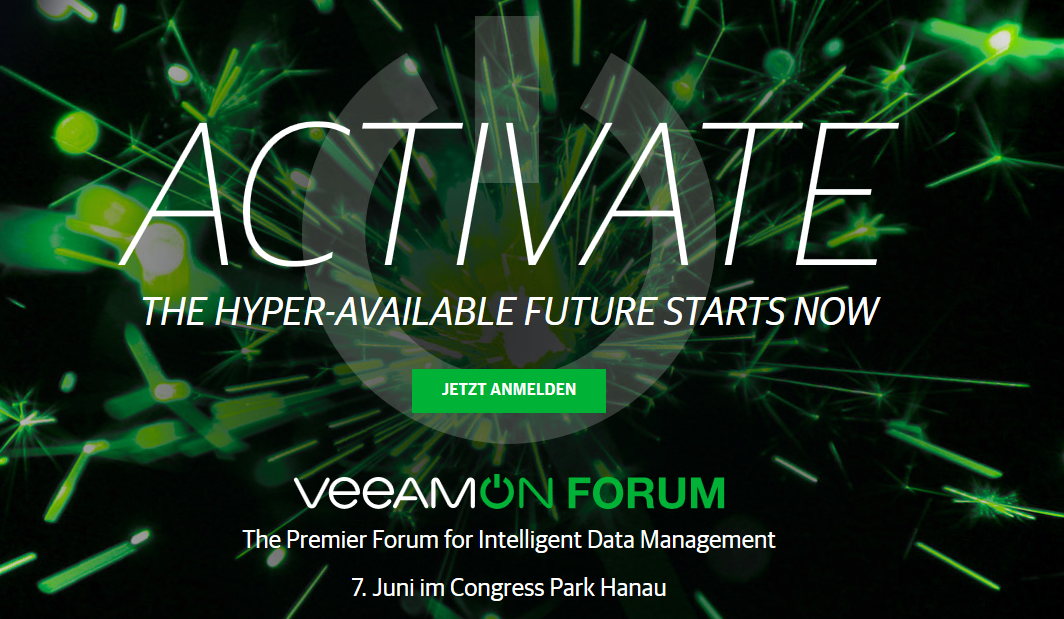 Continue reading "Just one week until VeeamON Forum in Hanau Germany"