Let's dive deeper
When the 1st day was mainly focused on partners and sales, day 2 goes more into technics. Here we've got the opportunity to see and talk to developpers and product managers.
v10 – Preview
There has been an announcement to Veeam Backup & Replication v10. Some new features that will be available have been shown live in the morning general session.
File Server Backup and Restore. Add NAS filer
Veeam Continuous Data Protection CDP. Reduce RPO to Seconds.
New storage integration for Lenovo, IBM and Infinidat
New Universal Storage API
Veeam Availability Orchestrator with integratiuon into Vmware vRealize LogInsight
Veeam Availability for AWS. Agentless Protection for VMs on AWS
Fun fact: the truth about the name Veeam.
Forget what you know about the origin of the company name. Many say it's VM (vee-am), but as Ratmir Timashev revealed today, it is actually indicating the time they were creating the logo. They were sitting together at 5:33 in the morning.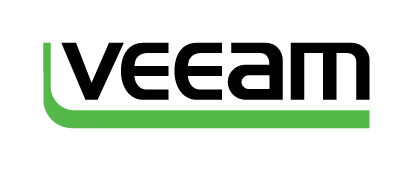 If you read the old logo in a different way, it says: V (5), EE (33), AM (am). 😉
Anyway. Recently there has been a design change. So the new logo looks like this: