General session
This is a short abstract directly from the first row of seats.
9:00 general session is about to begin
More than 11.000 attendees take part in VMworld 2017 EU.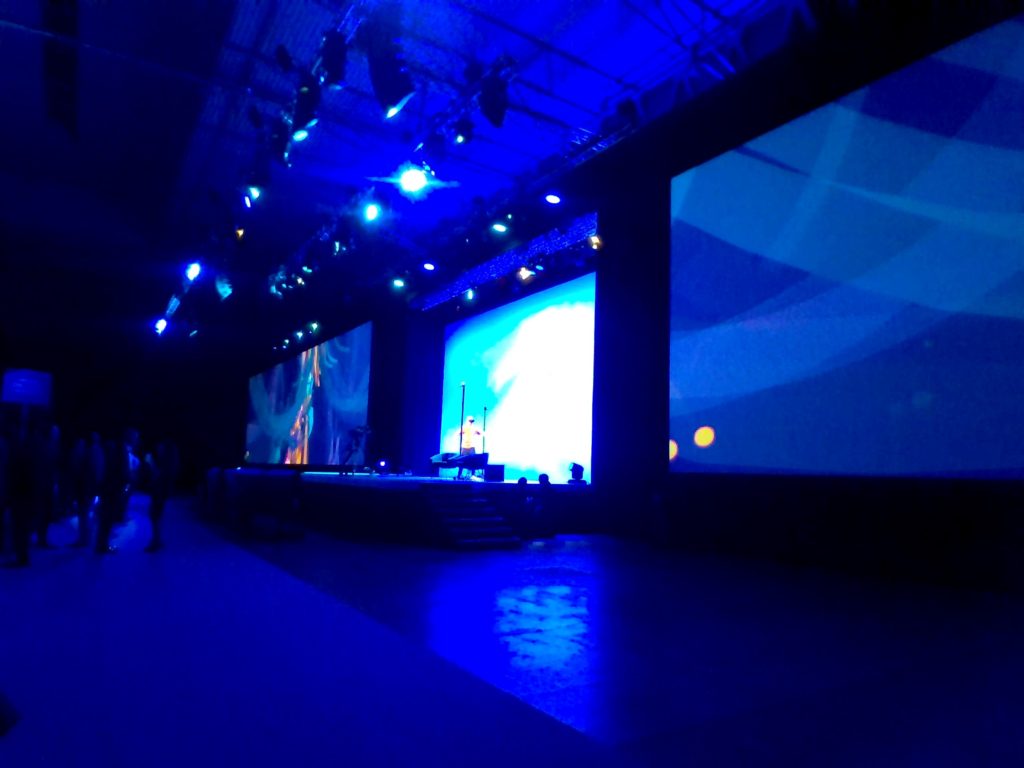 Tot som Barcelona
In reference to the tragic attacks recently happened in Barcelona the opening sentence was "We're all Barcelona ".
Pat Gelsinger talking about digital transformation.
IBM and Dell announcing joint venture to accelerate cloud adoption.
announcement of HCX Technology – Cloud service for cloud migration, app mobility and infrastructure hybridity.
Alan Renouf showing Pat Gelsinger a VR frontend for vSphere Management. Funny to see him using VR glasses to drop a VM into the virtual trashcan or to vMotion another one by throwing the object.
Introducing Appdefence security solution