A basic visitors guide to VMworld Europe
It's only a few weeks until VMworld Europe will open its doors at Fira Gran Via in Barcelona.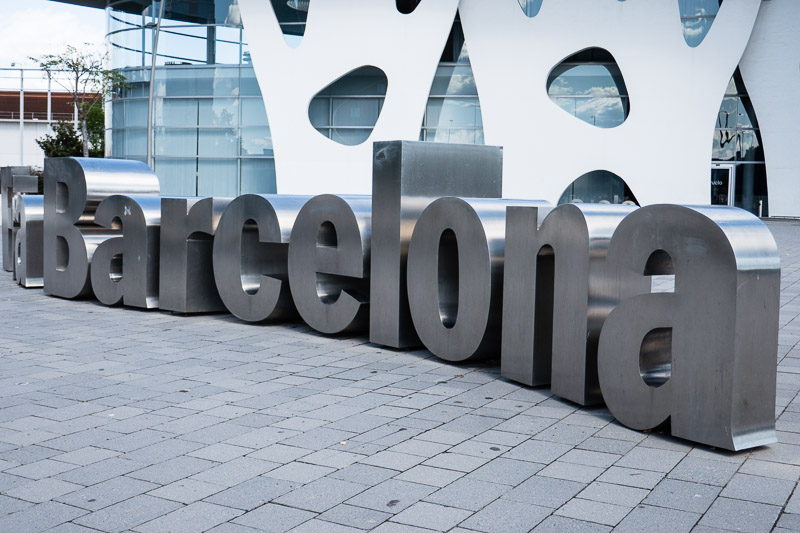 If you plan to go there for the first time it's good to have some basic tips at hand. On my first visit to VMworld Barcelona I was glad to have read a very useful blogpost by Vladan. He keeps it updated and it is still worth a look.
Getting there
Most of you will most likely arrive by plane on Barcelona International Airport BCN. If you're staying in the old city centre (Ciutat Vella) of Barcelona, one of the fastest and budget transfers is with Aerobus from T1/T2 to Placa de Catalunya. There a two lines. A1 leaves from Terminal 1 and A2 leaves from Terminal 2. Both go to Placa de Catalunya. It's 5,90€ for a single ride and 10,90€ for a return ticket including luggage. You can buy tickets in advance on the website or inside the bus.
If you're staying close to the Fira, then Metro L9 would be your transport of choice.

Getting around
Barcelona has a very good system of public transport. There are buses, trains and the Metro. Best choice is a T-10 ticket. It is valid for 10 rides and can be shared. That is the type of ticket you most likely get at the registration, but you have to ask for it (no guarantee, that this will be available in 2018).
There are Metro stations all over the city and they're usually in walking distance from any accommodation. Depending on where you get on the Metro it'll take about 20-30 minutes to the Fira from city centre. I usually got off trains at station Europa / Fira. From there it's a nice walk to Fira Gran Via. But you can also change trains there and ride one station further with the L9 to station Fira.
Where to stay
Basically there are two accommodation options to consider: close to the Fira or in the old city centre. Staying at a hotel close to the Fira has the advantage that you can sleep longer in the morning and you don't have to commute to get to the Fira. But at night you're castaway from life and parties that all take place around the city centre. It can become difficult to catch a bus or Metro back to your hotel at the Fira late at night. Taxis aren't too expensive but it's much cheaper to get around with public transport.
Staying in the old city has other advantages. Every evening there are parties by sponsors and they are usually held in the old city. If you plan to go there, it's easier to walk around and get back to your hotel without using public transport.
Where you stay depends on your budget. VMware offers a hotel recommendation list on the VMworld website. But still there are cheaper options. Barcelona has a lot of small B&B and hostals.  These are officially licensed as accommodation and operate according to tourism and safety standards. They're usually simple, nice and clean.  Who needs luxury? You'll spend the whole day on VMworld and the evening in a club or bar. All you need is a dry and clean place to sleep. 🙂
Travel planning
Barcelona is a very beautiful city. During VMworld you will not see much of it. So my recommendation is to arrive the weekend before VMworld starts and stay a couple of days longer after it ends. Get a travel guide and find your way through the city and its sights. There are many things to see. Most prominent is the church La Sagrada Familia which was planned by Antoni Gaudi. It hasn't been  completed to the present day. This is one of the touristic hotspots and if you want to visit, be prepared to wait in a long queue to pass the security inspections. But it's also impressive to watch from outside and that saves you a lot of time to have a nice walk through the streets and get a firsthand impression of the city. If you become a bit tired from walking there are many little cafes and bars to get a break.
What to do during VMworld
VMworld sessions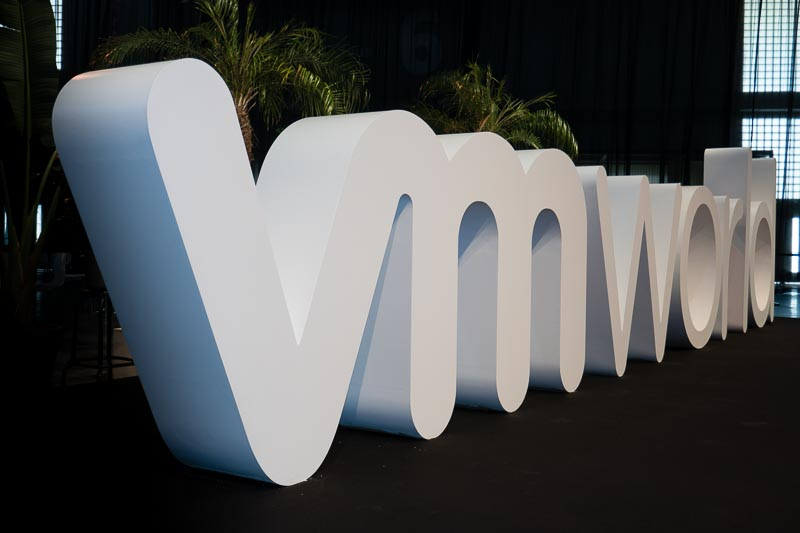 There are literally hundreds of sessions to attend. To find sessions of your interest visit the VMworld content catalog (starting September 25th). You might be tempted to fill up your schedule with as much sessions as possible. But trust me, that won't work and you'll be exhausted after one day. Focus on your primary field of interest. Keep in mind that most sessions are being recorded so you can watch them later. There is a mobile app (for Android and iOS) that helps you to organize your schedule and find your room.
Solutions Exchange
VMworld is not only the sessions, it's also the solutions exchange. There you can get in touch with vendors and service providers around the VMware ecosystem. For me that is always a source of getting firsthand information about new products and technologies that might turn out to be useful in future projects.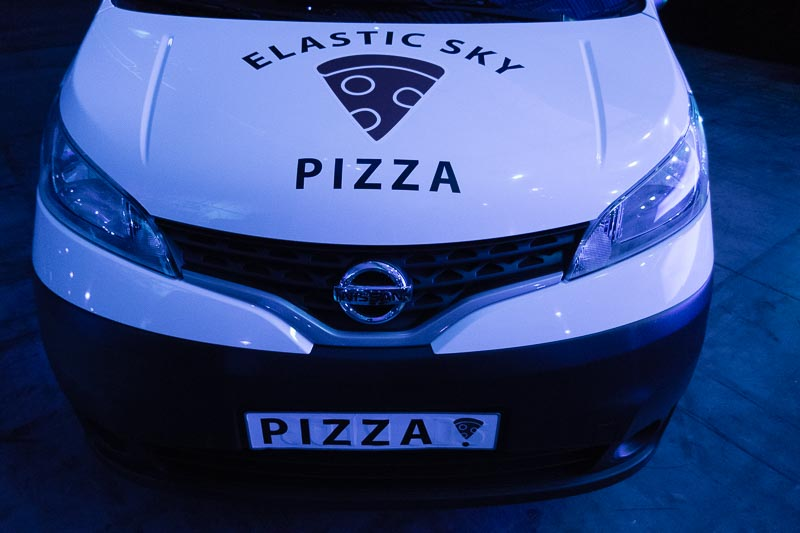 VM village
VM village is a recreation and meeting area. It's an ideal networking spot to meet with old and new friends. There you can find speakers, authors and expert bloggers. Don't be shy. Tell them what you think about their latest book, presentation or a blogpost you've read.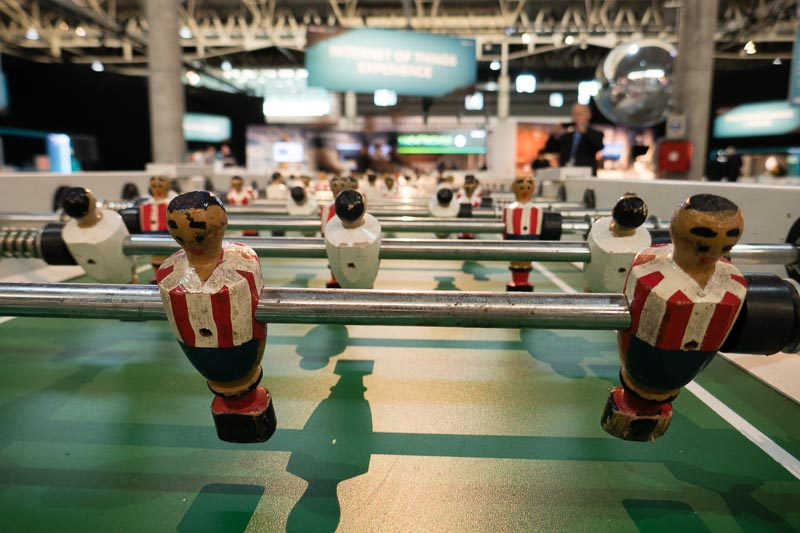 Hands-on-labs
You have 30 or 60 minutes of spare time? Go to hands-on-labs (HOL) and fire up a self paced lab session which enables you to interact with latest VMware products. There's no need to schedule your visit. You will get a terminal at fist-come first-served basis. Dont worry about the setup. HOL-staff is very helpful and friendly.
What to wear
Dresscode at VMworld is relaxed or business casual (whatever that means). Unless your management requires you to dress up like a penguin, you can wear whatever is comfortable for you. A decent pair of trousers and a clean shirt and you're dressed. Remember that business shoes are not designed to walk long distances. Wear some comfortable sneakers instead because you'll walk a lot!
A final word about SWAG
No conference without SWAG! Reserve some extra space (and weight) in your luggage to bring back home all the goodies. 🙂