Another exciting day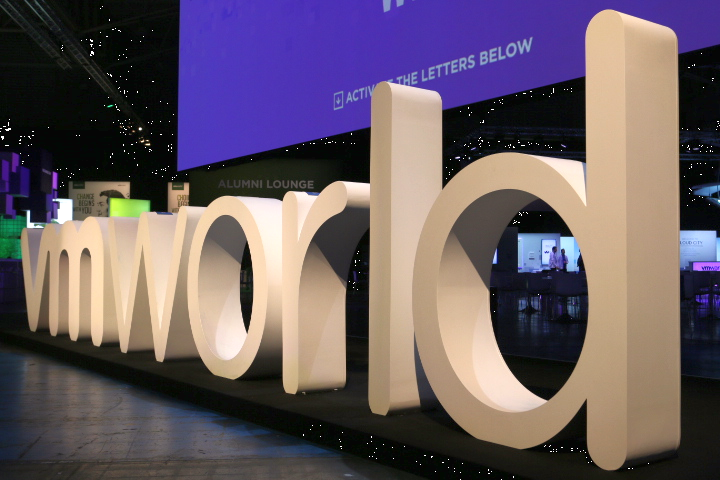 Tuesday evening we had the vExpert reception at Club Ocana. A really nice chillout atmosphere with tapas and drinks to discuss the news of the day with other vExperts. This is one of my favourite activities outside VMworld, because I usually get in touch with people I knew digitally but not in real life yet. Many thanks to the vExpert team for making this possible.
Having lots of vendor parties on Tuesday night, takes its toll on Wednesday morning. Although I went home early, I almost lost my voice while talking with a friend at the Veeam party. I'd rather say shouting, because that was the only way to communicate against the beat.
The good thing about attending sessions is, that you don't need to talk and just listen. It's good to know that many sessions are available on demand after VMworld. So you can watch the ones you've missed. Sometimes two or three interesting sessions take place in parallel and you have to decide which to attend. I've already got some on my list for watching at home or watching again.
Blogging Area
In Virtual Village there's a designated blogging area. Like last year I've met many interesting people there by chance. Usually two persons start a discussion and it is likely to be expanded to the whole table.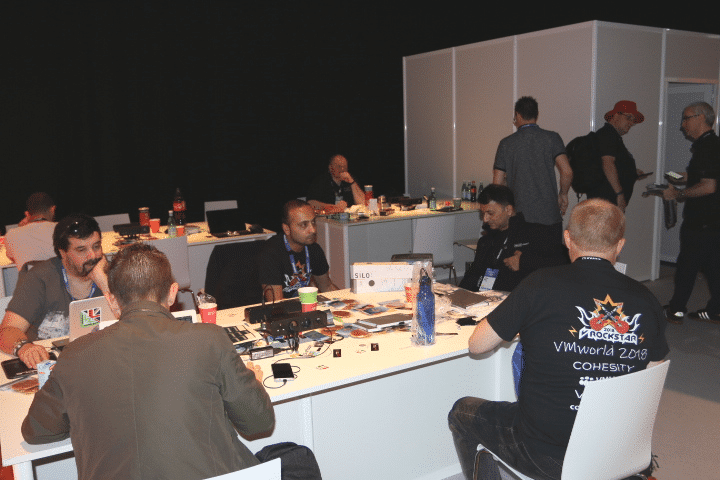 At this point I'd like to send a big Thanks to Gareth Edwards, who has organized the production of vExpert T-shirts with individual Twitter tags stitched on the front side. So you can easily follow people you've met.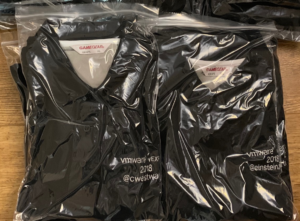 20 years of VMware
This year VMware celebrates its 20th anniversary as an industry pioneer. The company was launched in February 1998 and changed data centers forever by virtualizing workloads. Time passes quickly. See an interesting timeline over the last 20 years of VMware history. Twenty years later it is not just virtualization, which has become a mainstream – it's an entire ecosystem made of servers, security, cloud, end-user computing, IoT, AI and services.
In Solutions Exchange a big doughnut-panel was set up as a birthday cake to celebrate the anniversary with all attendees. As you can see, many birthday doughnuts are already missing.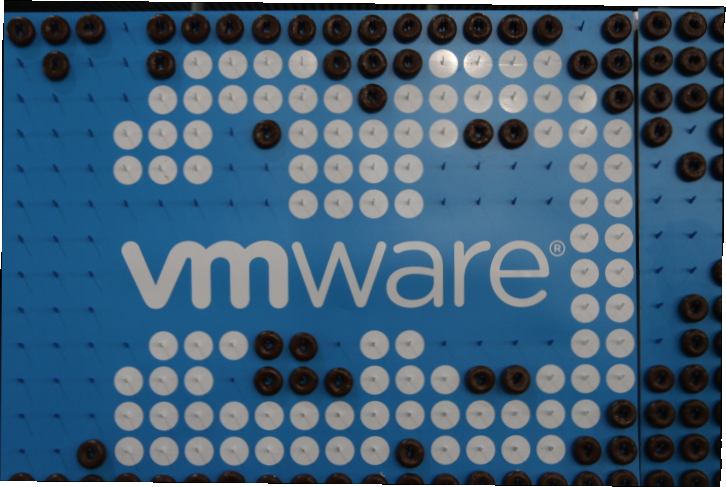 Here's a close-up of the little "circles". 🙂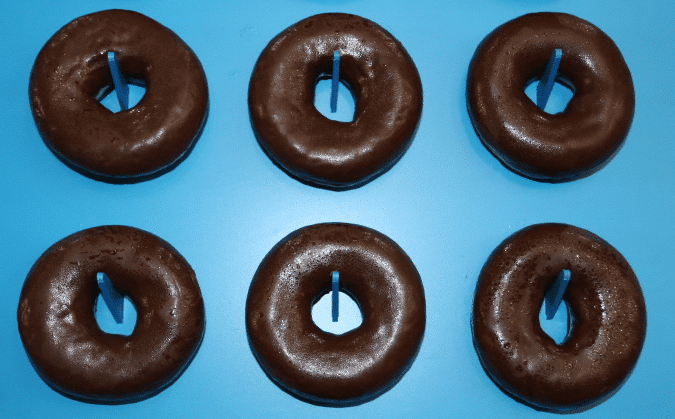 Hall Crawl and VMworld Fest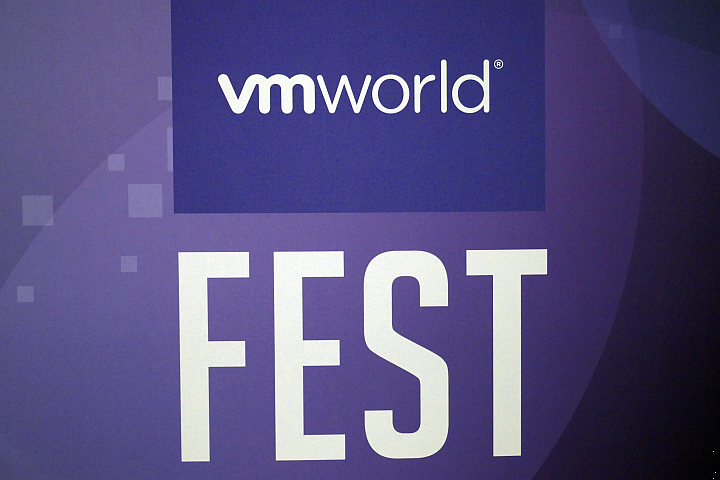 Traditionally Wednesday closes with a gathering at the Solution Exchange (Hall Crawl) and the VMworld party. With live bands and food everybody celebrates the last evening of VMworld. But there's more to come tomorrow.