I don't think it's an exaggeration when I say "2020 was a year like no other." Pretty much everyone in the IT industry and elsewhere will confirm that. I'm taking this last day of 2020 as an opportunity to write my last blog article of the year and review important events for me in it.
January
The year began quite normally, almost like any other. After the turn of the year, tasks and projects for the coming months slowly started. According to experience, it is a quiet month, because many customers usually don't resume work before the second week.
February
February had some of my personal highlights of the year.
We held a VMUG meeting in Nuremberg on February 13th. Today I have to add that it was an on-site meeting. At that time a matter of course. Today it sounds like a tale from a distant past. I myself had given a presentation there on the topic of "Strategies for proactive error prevention". A closer look at the products VMware Skyline and Runecast Analyzer. What do they have in common and what are their unique selling points?
A long planned private trip took us to the high latitudes of the Arctic. Spitsbergen in winter. No other event left such deep impressions this year like this one. On February 14th, after 84 days of darkness, the long polar night ends on Spitsbergen and the sun comes above the horizon again for the first time. In mid-April, the sun will not set at all for another 99 days. In the time in between the ice desert shines in wonderful light. We love the Arctic and wanted to experience this natural spectacle and – of course – capture it in pictures.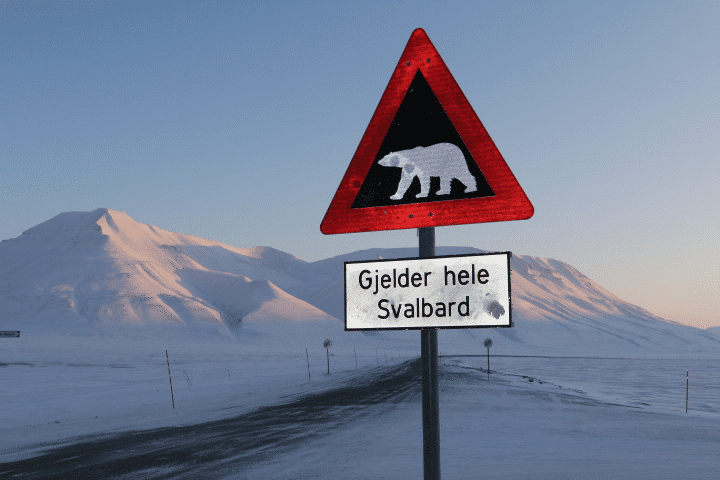 Exploring Spitsbergen means being away from civilization for many hours at temperatures down to -38°C. Always accompanied by an armed guide, because the island is polar bear country and you're required by law to have at least one armed member in your party once leaving the settlement.
We've learned, for example, that such simple things like eating can be a real challenge at very low temperatures We've also witnessed what it means to be caught in a white-out when the sky merges into the coulour of the ice, visibility is close to zero and everything around you is just white.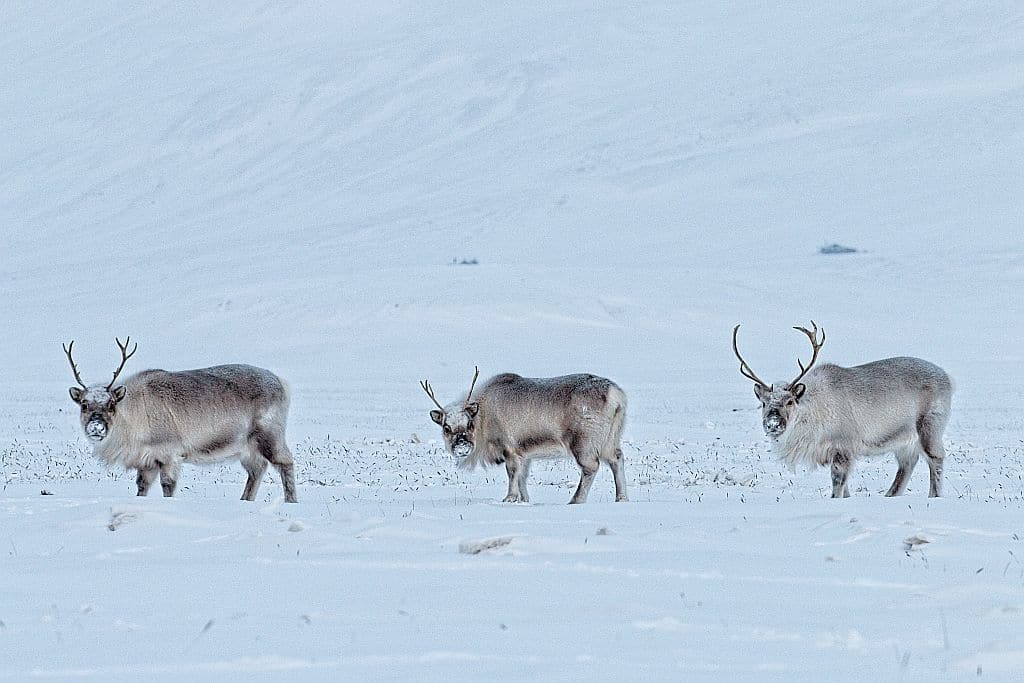 While being abroad I got a pleasant notification in my inbox. I was nominated to be a vExpert for another year.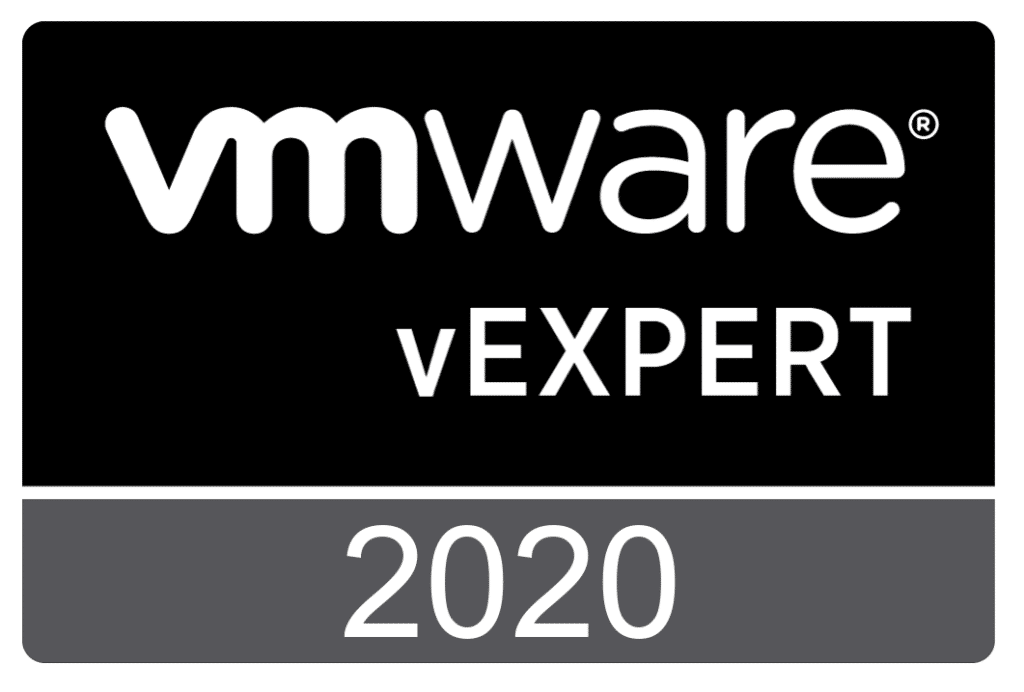 March
Our stay lasted until the first week of March. But the world we returned to was a different to the one we left. Already on the way we read news about Corona outbreaks and sold-out toilet paper. When we left Germany, Corona was hardly a topic. Now it was THE topic and would remain so for months.
On March 11th, the last German on site VMUG took place at VMware's premises in Munich. I myself was co-organizer and speaker and had no concerns about the train ride and the meeting at that time. Looking back and with the knowledge of today, it was certainly not the brightest idea. We were unnecessarily putting ourselves at great risk. Washing hands alone is not enough against SARS-CoV-2. Luckily (as far as I know), the event had no further health consequences for anyone involved.
April
April and May were the most difficult month for me. Germany and Europe went into shutdown (we didn't have a strict lockdown in Germany). Customers switched to short-time work or closed down completely. Booked VMware teachings were cancelled without replacement, as no one wanted to send their employees into classrooms or even on a trip. Within a few days, virtually all projects and courses for the coming months were cancelled. It was time to improvise, adapt and overcome. A lean period followed until early summer before the situation slowly began to normalize and new projects gained momentum.
New ways – new strategies
The tools of the time were now Zoom, Teams and Co. If someone had suggested to me just a few months earlier that I could manage a complex cluster migration remotely, I would have called them nuts. Now it was the only way out of the situation. I was able to revive a first customer project and get it off the ground. The local IT department was operating on premises and I was connected via Zoom. How well this worked out in the end exceeded my best expectations. However, there were still many weeks between planning and completion.
vConference
April also saw one of the first virtual conferences. Runecast made the beginning. Many more were to follow. Together with my co-speaker Lars Fiechtner we talked about "Fighting COVID-19 by distributed computing".
At that time, the Folding@Home project was very popular. Everyone could donate their private compute power to the analysis of the SARS-CoV-2 virus. On the topic of protein folding, my education as a molecular biologist came in handy. We explained what proteins are, why they do fold and why this is so important for pharmaceutical research.
May
Spring offered a lot of (unplanned) free time for professional development and new challenges. I was invited to contribute two chapters on the topics of vSAN and monitoring to the textbook "VMware vSphere 7 – das umfassende handbuch" (German language). A time-consuming task, but one that I enjoyed very much.
We also had to rethink our VMUG meetings. On May 20th, we launched Virtual VMUG throughout Germany. We've scheduled a virtual event every two weeks about new VMware products. One speaker, one topic, one hour. This is how we bridged the time until the (virtual) VMworld 2020.
Niels Hagoort kicked things off with "vSphere7 – what's new". The format was very well received by the community and enjoyed numerous visitors.
June – July – August
More and more projects were switched to remote collaboration. Many of them were already launched in 2019 and now had to be implemented. Among them exciting projects like the then brand new VMware Cloud Foundation 4. My desk meanwhile became a studio. Camera, multiple screens, studio lighting, green screen, microphone, wireless headset, etc.
The time spent at my desk had to be compensated for in sports. So early in the morning, when the temperatures were still mild, I went on my running track, and whenever the weather permitted, I went climbing in the quarry. The long daylight also allowed for a late start after work. Climbing is a wonderful way to relax mentally. On the rock, IT is completely blanked out. Your whole mind is focused on fingertips and the next hold.
At the end of June, we had Frank Denneman, Duncan Epping and Cormac Hogan as guests with their vRoadshow at the (of course virtual) VMUG Nuremberg/Munich. Their topic was "VMware – Platform for a new Decade". The whole thing was enriched with presentations from Arista and AVI Networks.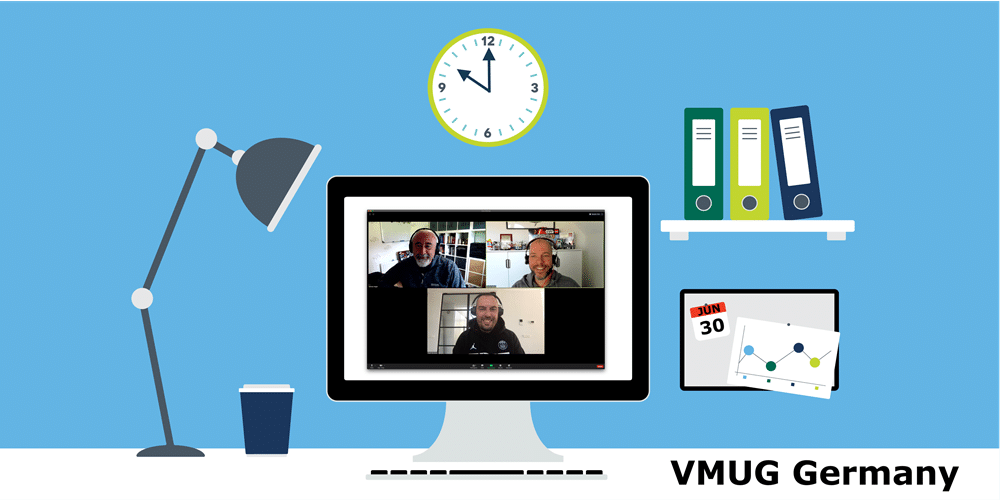 September – October
VMworld EMEA in Barcelona is a permanent fixture on my calendar. This year, however, both VMworld US and EMEA were cancelled. Instead, VMworld was held 100% virtual for the first time. From Sept 29th to Oct 1st hundreds of presentations could be watched. Virtual events are a good tool in times of contact restrictions. However, they do not offer a substitute for on-site events. VMworld was always a kind of family reunion of the IT community. There are many friends from all over the world that I meet once a year – in Barcelona, for example. An event that I missed dearly.
VMware made a virtue out of necessity and enriched the many technical presentations with social events. There was a VMUG 3D platform where you could move around in a campus world using an avatar and interact directly with others. If you met a person, you could walk up to them and speak to them directly via microphone. But even that is unfortunately not a real substitute for the many conversations you have on a real VMworld.
November
The book has arrived!
After many weeks of writing, drawing and correcting, the book I had been co-authoring since May is finally published.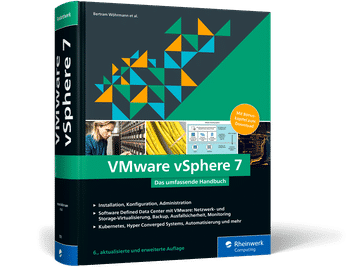 Titled "VMware vSphere 7 – das umfassende Handbuch" (German language), it has been published by Rheinwerk Verlag and is now available as eBook or print edition. A team of 14 authors around Bertram Wöhrmann has put 1348 pages of concentrated IT knowledge about VMware vSphere 7 on paper. It was great fun for me to be part of the team. As a VMware trainer, I am used to sharing knowledge. However, doing this in a book is a completely new experience. In a classroom, you can explain what you've said with follow-ups, but in written form, the information has to be straight to the point. As simple as possible, as detailed as necessary.
December
The annual German VMUG UserCon in Frankfurt also fell victim to the pandemic. It became clear very quickly that the original date in June would not be possible. In spring we had planned an alternative date in December, but already in early summer it became clear that this date was not sustainable either. The only way out was a virtual VMUG UserCon, which took place on December 15th. The presentations were partly live and partly pre-recorded. A recording is resilient to speaker disconnects, but a live talk just seems more lively. My co-speaker Lars Fiechtner (VMware) and I therefore decided to have a live session. Together we showed tips and tricks for installing VMware ESXi on a Raspberry Pi 4. The talk is available for download: Presentations of VMUG UserCon 2020. (Unfortunately, our session was recorded in speaker view without slides).
Conclusion
The year 2020 has completely changed the way I work. I have crossed my own personal boundaries several times. Boundaries that, strictly speaking, weren't boundaries at all. They were self-imposed mental limits that had to be broken through. We like to stay within our own comfort zone. It's warm, safe and familiar there. But the comfort zone is an arid desert in which nothing can grow. If you want to move forward, you inevitably have to break down and cross mental boundaries – even if we are initially afraid of doing so. The trick is to walk the tightrope between impostor syndrome and the Dunning-Kruger effect.
It was especially the challenging projects that I initially approached with great skepticism and that allowed me to learn and grow.