It was almost exactly three years ago that IT experts from all over the world met in Barcelona for the VMware IT trade fair, which was then still called VMworld. Due to the pandemic, the following events in 2020 and 2021 had to be canceled and held virtually instead. Certainly an alternative in times of emergency, but no substitute for the on-site event. Lectures and presentations are only a small aspect. Much more important, on the other hand, is personal contact and networking.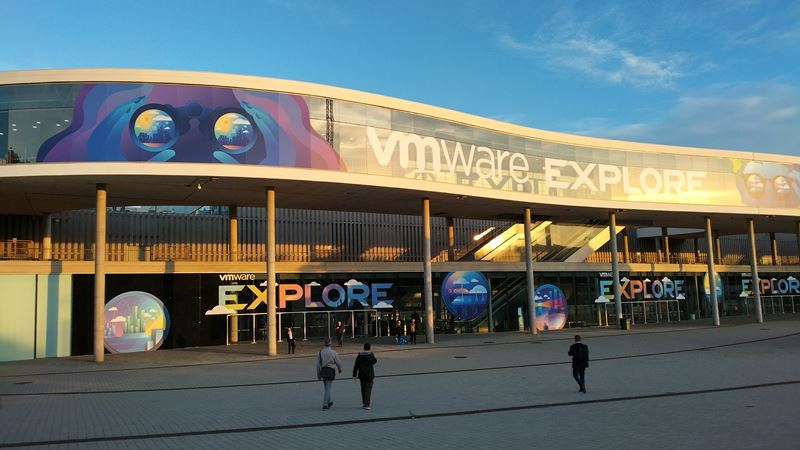 VMworld is now VMware Explore
This year's event is a new beginning in many aspects. The rebranding may be subject to controversy. VMworld was a constant term within the community and many are still having a hard time with the new brand. That VMware-Explore is a new beginning can also be seen in the visitor numbers. While there were more than 12,000 visitors in Barcelona in 2019, the organizers expected only about half that figure in 2022. Also from the experience from the North America event in San Francisco which remained far below expectations. Surprisingly, demand in the EMEA region is high and instead of around 6,000 estimated attendees, there are over 7,500, not including VMware employees.
The number of exhibitors is also fewer, but this has a positive effect on the now uncluttered exhibition area. The Expo appears more open and clearly arranged. This creates a more pleasant atmosphere for attendees.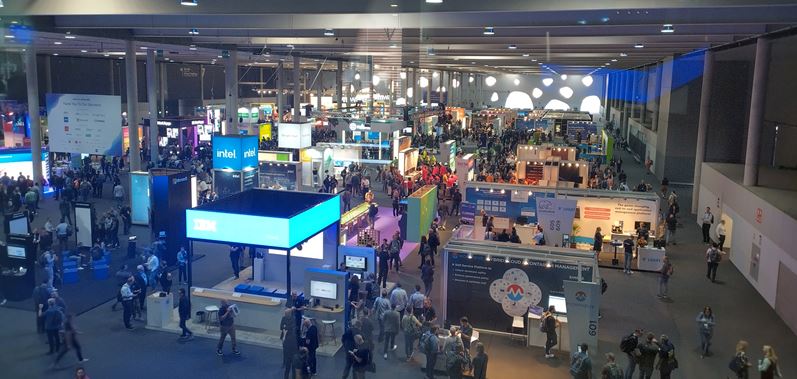 Acquisition by Broadcom
One of the most discussed topics at this year's VMware Explore is the acquisition of VMware by Broadcom. Apart from the public press statements, the comments of VMware employees are of particular interest. The opinions range from future concerns to new perspectives and opportunities. Perhaps next year we will see more precisely who was more correct with their prediction. We all hope it will be the fraction of optimists 😉
Sessions and Activities
Officially, the event will kick off on Tuesday morning with the General Session, followed by a tour of the Expo area where numerous exhibitors will present their virtualization products and solutions. Unofficially, VMware Explore already starts on Monday with meetings, trainings and some presentations.
If you're attending an event like VMware Explore or VMworld for the first time, you may fill your entire schedule with technical breakout sessions. In principle, that's a good idea, because that's what a technical conference is all about. However, from my experience, it's much more important to talk face-to-face with vendors, colleagues or VMware experts. It is no problem to miss a session, as most of them are recorded and can be watched afterwards in the VMware-Explore Video Library.
Of course, attending a breakout session also has advantages, as you have the opportunity to ask questions directly. All the sessions I attended were very good and had high levels of information value.
On Wednesday, the official part will conclude with the Expo Hall crawl followed by a farewell party and concert on the fairgrounds. This year's band is a classic from the 80s. The Simple Minds.